Helping You Help Millions
Live Neuron Labs consults on large-scale, social-good behavior change programs.
We're Your Behavioral Design Team. A team of seasoned veterans with decades at the front-lines of  Behavioral Design & Gamification, where emerging science has been applied artfully to large-scale positive behavior change projects.
We are driven by a life-long mission to dramatically impact society's grand challenges through targeted large-scale behavior change projects.  To maximize our impact, we consult, train, speak,  provide learning resources & develop powerful models.
Through our robust tool-set, we efficiently guide you in leveraging diverse science, design & media techniques to maximize positive behavior change on large-scale products, programs & services.
Decades at the Intersection of
Art, Science & Industry
of Behavior Change
Meaningful Behavior Change Requires
The science of behavior change is rapidly evolving. Data is replacing folklore. Live Neuron's Behavioral Scientist and Behavioral Designers draw from diverse academic fields to build an evidence-based understanding of your target audience's behavior and how to improve it.
Science isn't enough. Design isn't enough. To actually apply the science to profoundly impact how people feel, think and act requires drawing from diverse media, arts, and persuasion fields. Live Neuron Labs combines Design Thinking with diverse techniques from film-making, game-design, story-telling, visual arts, theater, marketing, PR, and more.
Understanding and application mean nothing if they never get built. LNL has extensive experience designing for complex, large-scale, enterprise projects with large teams spanning multiple organizations using complex technology. Our systematic design framework, tool-set and process allow us to deliver efficiently & effectively under real project constraints.
LNL Behavioral Design Process
DISCOVER
Establish a clear understanding of the problem space.
ORIENT
Train on the
fundamentals of
behavioral design.
ANALYZE
Uncover the
hidden factors
stifling outcomes.
IDEATE
Identify high ROI opportunities for improvement.
ARCHITECT
Prepare guidance for project teams to
execute on.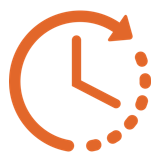 EVOLVE
Guide through development, launch,
and optimization.